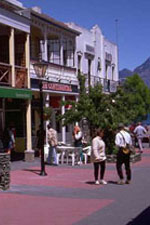 Melbourne, Australia
The capital of Victoria and Australia's second-largest metropolis is noted for its lovely gardens. Stroll through the Royal Botanic Gardens with its vast collection of Australian native plants. Situated in Birdwood Avenue, South Yarra, five kilometres south of the city centre, the gardens have a vast collection of exotic and Australian native plants set in a magnificent 19th-century landscaped garden. Known as the Arts and Culture capital of Australia there are over 100 independent galleries in Melbourne. A visit to Melbourne is not complete without experiencing a show at one of the many live theatres.
Accommodation in MelbournAccommodation in Melbourne
A new oversupply of accommodation has emerged in Melbourne in recent years with the addition of a number of new hotels and serviced apartments. Hyatt and Westin are two of the major hotel chains to have opened new properties. Families are particularly well catered for in Melbourne with an unusually large range of serviced apartments, or suites. A number of properties in fact provide a mix of hotel rooms and suites. There are also a number of motels, mainly in the suburbs and backpacker establishments. With the market so competitive it pays to shop around. Our feature hotels are well located properties that represent good value.